I am combining 2 meme's on one post. I worked 8 hours and got off and now they call wanting me to come work another 5 so time is short. I will try to visit the other bloggers as soon as I can.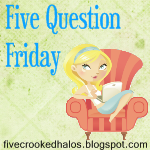 1. Have you ever testified in court? For what? nope
2. Do you still have your wedding dress? yes, I keep wanting to make pillows or something out of it for my girls since they don't want to wear it.
3. Is there a special place you like to go when you're happy, sad, stressed, etc.? walking in nature is my special place. I especially like it near the water of some kind be it river, creek, lake
4. If you have kids, do they sleep with you? If you don't have kids...will you let your kids sleep with you when/if you have them? my girls are grown and they only slept with me if sick but I let the grandkids sleep with me when they stay over :)
5. Do you watch late night TV? I don't watch any tv at all.
This week's statements:
1. I have got to be the worst singer in the world. I absolutely love it and when I get to heaven I plan on singing for several thousand years to make up for it. I can't carry a tune in a bucket even.
2. Although for the most part I love it, sometimes I wish I could just get rid of my_____ computer. I can't imagine not being online but this computer is starting to age and doesn't quite meet the needs anymore.
3. The best thing about where I live is ________ I have 2 wonderful balconies. One at the front and one at the back
4. Aside from a new house, car or big vacation, the first luxury I would buy myself if I won the lottery is __________ a state of the art laptop computer. I want one so badly.