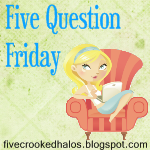 1. W

hat is the funniest thing you saw on Facebook/twitter this week?
ok this one is a toss up. I made the following post last night as a joke
"anyone know what store has a sale on lives? I need one" What made it so funny was my sister's reaction "
I have been reading this for about 10 minutes trying to figure out what you was talking about. Serious dumb moment(or 10) lol."
You just have to know us to really get the whole picture.
I saw this graphic and it made me laugh because of some old jokes we used to tell about guys I liked.
2. What is your
favorite Olympic event?
I haven't ever really been big on Olympics but I would have to say my favorite event is part of the winter olympics- ice skating. I grew up watching old Sonja Henie movies and just loved ice skating
3.
Do your kids to chores around the house? If so, what are they and how old are the children? Do they get paid for them?
my children are grown and I have grand kids now. I made a serious mistake with my oldest and over compensated for the fact my mother was so hard on me and now my oldest is lazy as all get out. I would certainly redo that and I think children need chores and I think they should get an allowance but it should not be because of the chores. I think chores should be a requirement as part of the family unit.
4. I
f you get bad service/food do you complain or keep quiet?
It has to be really really bad before I complain but when I do I make sure that I distinguish whether it was the food or the service. You can't blame one person for both situations in most cases.
5. If you could pick ONE frivolous item for your home, what would it be? (massive room sized closet? swimming pool? greenhouse? etc...) heated indoor pool. I love to swim and would do it year round if I could plus with my arthritis, cold water is too hard so it has to be heated.