In order to keep from having a huge bunch of posts for today, I am going to combine all the hops into one big post :)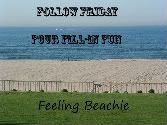 </"/>
This week's statements:
1. Making ____ is ____
2. I get ___ easily
3. The number of emails in my inbox is _________ and ____________
4. Traveling _______________ makes me _______________.
My Answers:
1. Making
money
is
getting harder
2. I get
frustrated
easily( had a big example of that last night)
3. The number of emails in my inbox is
not that bad, I have cut out a lot
and
clean it out before I close it!
4. Traveling
isexciting
but it makes me
tired because we try to see everything and do everything we can think of, just in case we never get back.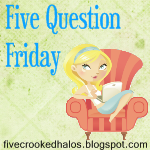 1. D
o you embrace or dread snow/cold weather days?
Now that I am not working, I love snowy days, I hate the cold but I love snow. I don't like it if I have to be out on the roads. I can drive on snow but sadly a lot of people can't and they don't have the sense to stay home.
2. Which g
ame show or reality show could you totally win?
Its funny because I normally never watch game shows anymore but I was watching family feud the other night and thinking we could so totally win that one.
3.
What is your preferred climate?
warm and sunny. I have always thought San Diego sounded wonderful but there is that whole earthquake thing and its not the mountain state of WV :)
4.
What do you buy every time you walk into the grocery store, no matter what?
Milk, bread, dog treats, chips

5. I
f you see a spider/bug in the house, are you brave enough to kill it, or do you call for your hubby?

well if I had a hubby you can bet I would be calling him. I squeal like a girl but I either spray it or kill it since I do still have to live here. Now if there were some critter, I would probably just have to walk out the house never to return.
This week is weird news. I saw this just last night on facebook and thought it was pretty weird and neat. Its not actually funny but it is weird. Now I want to go out at night hunting glow in the dark fungi :)
Glow in th dark Fungi